#TeamRahab: Renew & Restore
Thursday: 6:30pm
1478 Shady Brook Lane Portsmouth, OH
Not Kid Friendly
Rahab is a women in the Bible that did not allow her past to become her permanent identity. She allowed God to renew her and restore her for His purpose!
We will be doing a slow flow restorative yoga and continue to work together through the book "I Am Rahab: Touched by God, Fully Restored" by Autumn Miles. We will resume with chapter 7!❤️🙏🏼 💪🏽
33 The Series Authentic Manhood
Wednesday: 6:00pm
location TBD
Not Kid Friendly
A MULTI-VOLUME VIDEO SERIES THAT GIVES MEN A VISION FOR MANHOOD AS MODELED BY JESUS IN HIS 33 YEARS ON EARTH.
A TRUE UNDERSTANDING
A CLEAR VISION
IT CHANGES EVERYTHING
5 Love Languages for Young Single Adults
Wednesday: 6:00pm
153 Yale Drive Minford Ohio 45653
Not Kid Friendly
This group is for any young adult (single, dating, engaged) who would like to learn more about their love language and possibly how to speak someone else's love language.
Catching up with the Joneses
Thursday: 6:30pm
2424 Houston Hollow Long Run Road (activities away from home as well)
Not Kid Friendly
It's hard to make friends as a couple; especially when kids, work, and extracurricular activities demand our time. We desire to create opportunities in which couples can get to know each other, make friends and Keep up with those relationships. We are limiting the size of this group to 6 couples in order to create an environment which promotes deeper relationships.
Wednesday: 6:00pm
Life Point Church
Not Kid Friendly
Crochet group for beginner to experienced crocheters. Come join us for good conversation and make life long friends.
Friday: 6:00pm
Life Point Church (The Fortress)
Not Kid Friendly
Ladies getting together to watch great movies and learning life lessons that we can apply to our lives
Thursday: 6:30pm
2046 State Route 140, Portsmouth, Oh 45662
Not Kid Friendly
Scrapbooking and card making
Thursday: 7:00pm
3419 Haverhill Ohio furnace road Ironton Ohio 45638
Not Kid Friendly
We do life together by sharing praise reports, strategy for prayer, spiritual growth and techniques for dealing with daily life.
Sunday: 7:30pm
Tim Hortons
Not Kid Friendly
Free Christian ebook reading and meet to chat at Tim Horton's over coffee.
Empowering Women Using Power Tools
Wednesday: 6:00pm
510 Coburn Drive McDermott Ohio
Not Kid Friendly
Women learning how to use different power tools to make crafts
Tuesday: 7:00pm
TBD
Kid Friendly
Dealing with aftermath of living with an addict
Sunday: 3:00pm
TBD
Not Kid Friendly
Fellowship through Golf
We will meet at various courses as well as range days here and there.
Sunday: 5:30pm
Life Point KP CREW building
Kid Friendly
Tuesday: 6:00pm
510 Coburn Drive McDermott Ohio
Not Kid Friendly
Ladies, If you enjoy coffee and conversation, bring your favorite cup, conversation is always better in your cup. We will dive into everyday life experiences and biblical truths of how God sees us.
Dads and Kids Backyard BBQ
Friday: 6:00pm
3350 Seneca Drive Portsmouth
Kid Friendly
Dads and kids getting together with other dads and kids and building relationships.
Wednesday: 7:00pm
1908 Bennett School House Rd. Wheelersburg, OH
Not Kid Friendly
GIRLS - God in Real Life Situations
Tuesday: 6:00pm
Life Point Church (The Fortress)
Not Kid Friendly
Talk about real life issues women face in today's busy life with practical, biblical insight.
Saturday: 12:00pm
Various Locations
Kid Friendly
Fellowship in the Great Outdoors. Hiking, Bonfires, Kayaking, Swimming, Cookouts, Camping, and Etc. Dates and times will vary depending on the activity of the week.
Saturday: 8:00am
4404B State Route 125 West Portsmouth, Ohio.
Kid Friendly
This group will be for people who enjoy being out in nature, drinking coffee and riding a Mountain bike. Our focus will be on building relationships with like minded people who have a desire to better their physical, spiritual and mental health.
We will be focusing on scriptures that inspire us to strive for better Mental, Spiritual and Physical health.
This will not be the mountain biking you may have seen on a Redbull highlight video's, it will be accommodating for most skill levels.
Children are welcome with their accompanied parent just keep in mind we will be riding up and down hill and these are trails not roads so they are not wide enough to ride side by side.
If this sounds interesting to you and you have a bike don't hesitate to sign up this will be a great semester.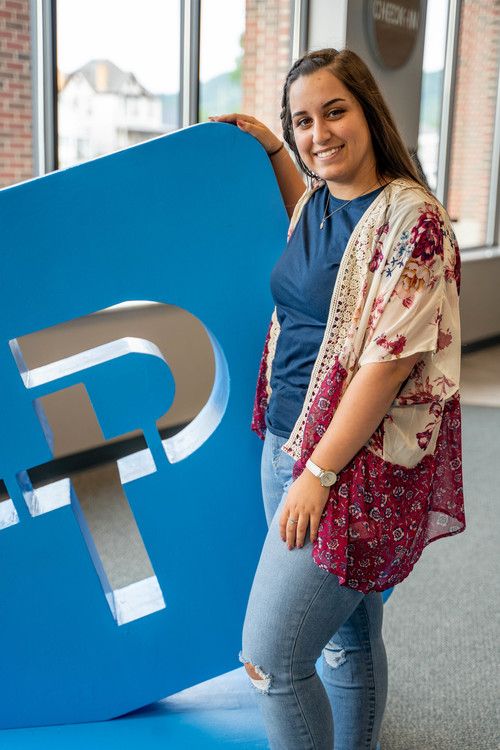 Tuesday: 5:00pm
Life Point Church
Not Kid Friendly
This women's group is all about worshiping Jesus through creativity. Bring your Bible and some pens as we read and journal through the Word of God together!
Sunday: 6:00pm
100 Cobblestone Court Lucasville, OH 45648
Kid Friendly
Real talk... Mommin' Ain't Easy! Let's get together to celebrate and commiserate in fun and fellowship. Raising tiny humans is hard. It is also the most beautiful and rewarding job on the planet. We will cover each other in prayer as we discuss motherhood and begin building new friendships and support systems to help us through this crazy beautiful life!
Wednesday: 5:00pm
TBD
Not Kid Friendly
We play video games or tabletop board games. (Group vote)
Wednesday: 6:30pm
Life Point Church
Kid Friendly
You are midway through the week. Whether you have had a rough day or good day, come out and sing or listen to some Christian songs. Worship and praise God for the gift of life. The purpose of this group is to give us all hope and strength for the rest of the week.
Monday: 6:00pm
Trinity Business Group
Not Kid Friendly
We'll be discussing the book "Savoring Single" by Shelley Black. This book is a practical approach to becoming God's best version of you for the rest of your life. This is a women's group.
Monday: 5:30pm
510 Coburn drive McDermott
Not Kid Friendly
Come and work on a sewing or quilt project
Monday: 6:30pm
Life Point Church The Fortress
Not Kid Friendly
We'll be working through "Everybody, Always", a study by Bob Goff: Becoming love in a world full of setbacks and difficult people.
Wednesday: 6:00pm
Life Point Church
Not Kid Friendly
Men helping Men live a Godly life... and grooming and product advice for a beard driven society
Saturday: 9:00am
Portsmouth High School Track
Kid Friendly
Monday: 5:00pm
Various locations
Kid Friendly
We will meet at different locations in Wheelersburg each week. We will walk through this life together, strengthening our bodies, friendships and faith.
Kids are welcome, but no child care is provided.
Sunday: 7:00pm
Life Point Church
Not Kid Friendly
We are a group of people age 18-30 trying to navigate this life together and form closer bonds with Christ and one another.
Tuesday: 7:30am
The Lofts
Not Kid Friendly
This group will meet early on Tuesdays for great coffee and great discussion about being better leaders in our communities and homes. Open to anyone who wants to develop their leadership skills and connect with other leaders.
Monday: 6:00pm
46 liberty ave. Wheelersburg
Not Kid Friendly
Stronger faith. Greater joy. More peace. We all long for these, and God wants to shower them on us in increasing measure. When you study the Bible, that is exactly what you will experience! This six weeks we will be opening the "Book" and putting it into our lives.
Tuesday: 6:30pm
TBD
Not Kid Friendly
We build relationships, make friends and do life together.
LP Summer First Place 4 Health
Friday: 10:30am
5514 Auburn Ave Sciotoville OH
Not Kid Friendly
Daily Bible Study discussing healthy lifestyle and weight loss. Join us Friday mornings at 10:30 as we share our journey with God to a healthier life.
Saturday: 11:00am
Different kayaking locations
Kid Friendly